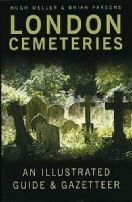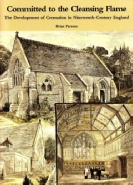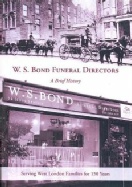 Welcome to Brian Parsons' Website
Photo courtesy Richmond Local History Society
Hello, and welcome to my website.
I work freelance providing a training, consultancy and research service under the banner of Funeral Service Training (London).
My website provides further information about me, my publications and my lectures. Links to all of these can be found above.
Meanwhile, you can contact me by emailing info@brianparsons.org.uk
My New Book: The Undertaker At Work
Meticulously researched and containing the most comprehensive collection of photographs to be seen in a book on this topic, The Undertaker at Work is a fascinating 50-year look at the development of the funeral industry in Britain.
Reflecting the rapidly changing social times of pre-, inter- and post-war Britain, the book details the introduction of embalming; how the enormous task of dealing with the dead from both World Wars was undertaken; coping with the tragedy that was the Spanish flu; and the rise of the Co-operative Funeral Service. Around these more institutional historical key-stones, the author has included fascinating episodes of important burials during the period: the moving story of the burial of the Unknown Soldier; the extraordinary 'empty coffin' of Lord Kitchener; and dealing with the greatest ever aviation tragedy involving the airship R101.
The second half of the book is a collection of largely previously unseen photographs that detail this period. In it, the change in the mode of transport, premises and coffins is depicted along with advertising and other images that show the undertaker at work preparing for and at funerals. A small section also illustrates the work of a related occupation, the monumental mason. You can read more here.
Available now
ISBN 9781907222283 Price £15.99
(UK price only)
If you are ordering from overseas, the cost (including postage) is £27.00:
Forthcoming Lectures
8 November 2017
'The History of Mortlake Crematorium'
20 January 2018
Ayton Local History Society
'The History of Ayton Castle'
Lectures on the History of Funeral Service at F W Paine Kingston
You can download a poster of these lectures.
3 October 2017
'The Brookwood Necropolis Railway' to be given by John M Clarke
Forthcoming Publications
From Undertaker to Funeral Director - A full-length study tracing the development of the British Funeral Industry during the twentieth century. Due for publication in 2018.
London Cemeteries in Old Photographs. Due for publication in 2018
Current Research & Articles in Preparation
* Portrait of Mortality: Croydon 1937. Death and Disposal in a London Suburb
* Funeral Directors and the 1977 Strike
* The Transportation of Coffins by Rail
You can contact me by emailing info@brianparsons.org.uk
W. S. Bond Funeral Directors: A Brief History
By Brian Parsons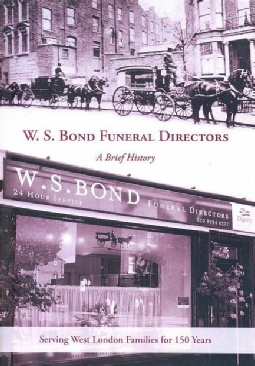 Paperback, with 20 pages, and profusely illustrated with black and white and colour illustrations
Published by Dignity.
Price: Free
Copies are available direct from
Brian Parsons - please contact me for further details.